Information About High Point, NC
High Point and the Piedmont Triad have so much to offer. Our communities are strong in leadership and economy as well as planned business development and outstanding academic environment. According to the Relocation Guide, the High Point/Greensboro area was recently named by Site Selection magazine as the No. 1 region in the nation for attracting new industry with a population of 200,000 to 1 million. The High Point area is proud to welcome Dell, Ralph Lauren Polo, and Fed Ex to its economic growth.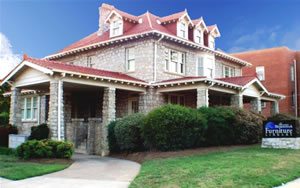 Our History
High Point got its name in 1859 by being the highest point on the Norfolk-Southern Railroad between Goldsboro and Charlotte. The High Point Museum showcases the city's history and visitors can learn more from the costumed guides as they recreate the Quaker influence on the area.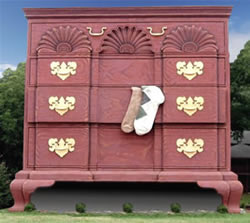 About the turn of the century, it became a thriving furniture and textile manufacturing center and is now known as the "Home Furnishings Capital of the World" and home to the High Point International Home Furnishings Market. As the name indicates, this market is international in nature and welcomes visitors from more than 100 countries twice a year in April and October. Manufacturers from around the world showcase their products to retailers in showroom space that covers over 12 million square feet and is housed in over 180 buildings. As one showroom boasts, this is where "fine art meets fine furniture".
Healthcare
Healthcare is always an important part of selecting a new place to live and High Point Regional Health System is the major healthcare provider and features a wide variety of in-patient and out-patient services.
Shopping
Shopping in this area is convenient and diverse. High Point also has one-of-a-kind boutiques, antique shops and specialty stores. And don't forget the furniture - High Point is the premier location for furniture shopping.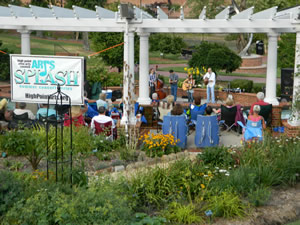 Arts & Entertainment
This area is alive with the arts, entertainment, and cultural activities. Summer concerts are held at various park locations throughout the city including the Arts Splash sponsored by the High Point Area Arts Council. In addition to the city-sponsored events, the local colleges and universities also have full calendars of activities.
Other interesting attractions include the Piedmont Environmental Center, Angela Peterson Doll and Miniature Museum, Bernice Bienenstock Furniture Museum and the All-a-Flutter Butterfly Farm. The list goes on and on with nature trails, historical exhibits, cultural events as well as two lakes (Oak Hollow Lake and City Lake) where visitors can kayak, sail, motorboat, or enjoy annual fishing tournaments and boat races.
These are only the beginnings of what make High Point such a great place to call home, make friends, raise children and plan for a future. For more information about this exciting city, check out the High Point Convention and Visitors Bureau.